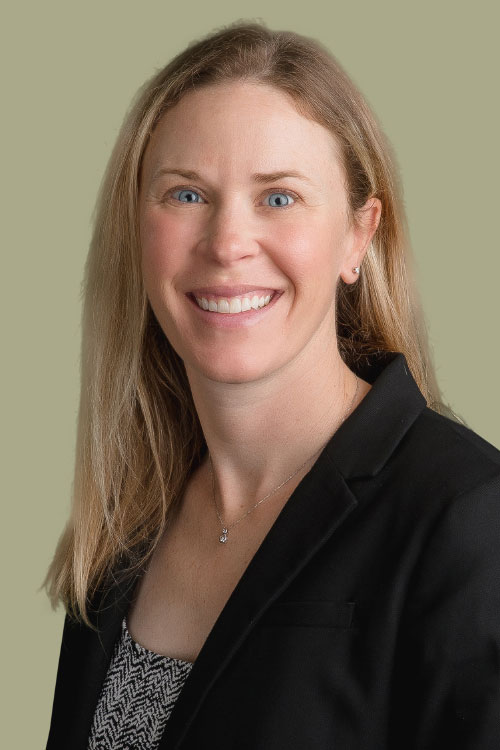 Practice Areas
Administrative, Business, Commercial, Condominium, Local Government- County and Municipal, Zoning an Land Use
Maureen F. L. Howarth
Maureen Howarth was born in Montgomery County, Maryland. Her family has had a home in Ocean City since the 1980s, and she moved to Ocean City full time in 2007. After attending James Madison University and achieving her B.B.A. in accounting, Ms. Howarth graduated from the University of Baltimore School of Law in 2007. Upon graduation from law school, Ms. Howarth served as the judicial law clerk for the Honorable Donald C. Davis, Administrative Judge for the Wicomico County Circuit Court. Subsequent to the clerkship, Ms. Howarth joined the Wicomico County Department of Law where she was the Assistant County Attorney from August 2008 to June 2012, and the Deputy County Attorney from June 2012 to November 2015. In November 2015, Ms. Howarth was appointed as the County Attorney for Worcester County. She served in that position until February 2020, when she joined the firm of Ayres, Jenkins, Gordy & Almand, P.A. as a Principal.
Ms. Howarth focuses her practice on local government law, zoning and land use, condominium and homeowner association law, general business matters, administrative and commercial law.
Ms. Howarth is currently the attorney for Town of Ocean City Board of Zoning Appeals, Planning Commission, and Board of Adjustment and Appeals.
Bar Admission
State of Maryland, 2007
United States District Court for the District of Maryland, 2020
Education
University of Baltimore School of Law, 2007, cum laude
James Madison University, B.B.A., 2004, cum laude
Boards & Commissions
Town of Ocean City Board of Zoning Appeals, Planning Commission and Board of Adjustments and Appeals, Wicomico County Planning Commission, Wicomico County Board of Appeals, Wicomico County Animal Appeals Board, Wicomico County Ethics Commission, Wicomico County Airport Commission, Wicomico County Personnel Board, Worcester County Planning Commission, Worcester County Ethics Board, Worcester County Electrical Board, Worcester County Local Development Council for the Ocean Downs Casino, Board member for the Wor-Wic Community Foundation - Two terms
Affiliations, Associations
Maryland State Bar Association, Worcester County Bar Association.