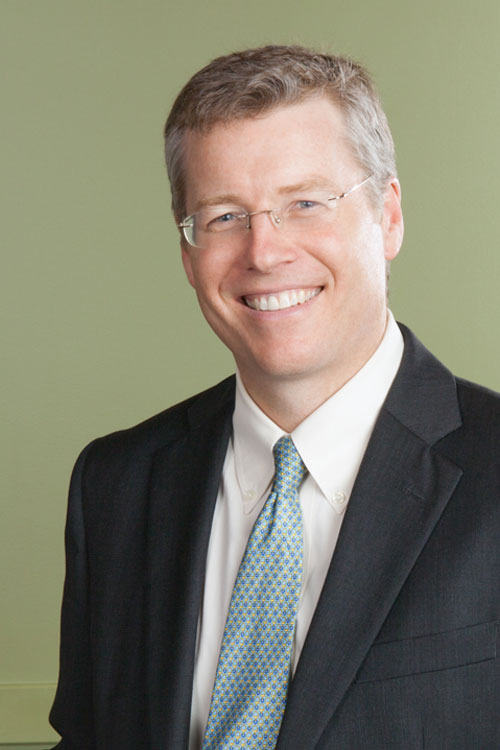 Practice Areas
Civil Litigation; Personal Injury; Commercial Litigation; Construction Litigation; Real Estate; Business Law and Transactions; Condominium Law
Bruce F. Bright
Bruce Bright was born in Washington, D.C., and grew up in Northern Virginia. After graduating from Widener University School of Law (Wilmington, Delaware) with honors, Mr. Bright practiced law in Washington, D.C. and Annapolis, Maryland, before moving to the Ocean City area and joining AJGA in 2001.
Mr. Bright focuses his practice in the area of civil litigation, both trial and appellate. He has represented individuals and businesses in both state and federal trial courts, and has handled appeals in the Maryland Court of Special Appeals, Maryland Court of Appeals, Fourth Circuit Court of Appeals, Eighth Circuit Court of Appeals, and the United States Supreme Court. Mr. Bright has been counsel for both plaintiffs and defendants in cases involving a variety of issues and claims, including civil rights, personal injury (automobile tort, premises liability, product liability, and intentional torts), business torts, partnership and other business entity disputes, construction claims, real estate and other contract claims, administrative law, condominium and homeowner's association law, and employment-related claims.
Mr. Bright's clients have included, business entities, real estate developers, injured individuals, condominium associations, construction companies, and property owners. He is counsel to the Ocean City Chamber of Commerce and has represented local governments, including the Town of Ocean City and the Town of Snow Hill.
Mr. Bright has been selected for inclusion in Maryland Super Lawyers. Super Lawyers, a Thomson Reuters publication, selects attorneys using a rigorous, multi-phase process that includes peer nominations, evaluations, and independent research. No more than five percent (5%) of all lawyers in the State of Maryland are selected for inclusion in Super Lawyers. Mr. Bright has been selected in the general litigation and business litigation practice areas. Mr. Bright has also been selected (in 2013) for inclusion in the National Trial Lawyers Top 100 Trial Lawyers in the State of Maryland.
Mr. Bright has served on the Board of Directors of the United Way of the Lower Shore since 2005, including as President, as a member of the Executive Committee, and as Chairman of the Community Investment Committee. He lives in Ocean City with his wife, Arlette, and their three children, Abigail, Wyatt, and Colin.
Bar Admissions
Maryland; United States District Court for the District of Maryland; District of Columbia; Fourth Circuit Court of Appeals; Iowa (inactive); Illinois (inactive).
Education
University of Delaware (B.A., 1988); Widener University at Wilmington, Delaware (J.D., cum laude, 1994). Academic Honors: Phi Delta Phi; Phi Alpha Delta; Moe Levine Trial Advocacy Honor Society.
Reported Cases
Pines Plaza Limited Partnership v. Berkley Trace, LLC, 431 Md. 652 (May 21, 2013); Barufaldi v. Ocean City, Maryland Chamber of Commerce, Inc., 206 Md. App. 282 (June 29, 2012); Hill Construction v. Sunrise Beach, LLC, 180 Md. App. 626 (July 2, 2008); International Ground Transp. v. Mayor and City Council of Ocean City, et al., 475 F.3d 214 (4th Cir. 2007); Mayor and City Council of the Town of Ocean City v. Victor Bunting, 168 Md. App. 134 (2006); Dodson v. Dodson, 380 Md. 438, 845 A.2d 1194 (2004); Ocean City Police Dept. v. Marshall, 158 Md. App. 115, 854 A.2d 299 (2003); Downtown Brewing Company, Inc. v. Mayor and City Council of Ocean City, 370 Md. 145, 803 A.2d 545 (2002).
Affiliations
Maryland State Bar Association, Association of Trial Lawyers of America, Worcester County Bar Association.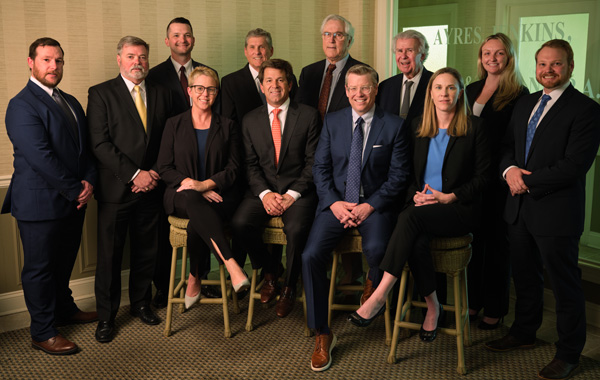 All Attorneys
Guy R. Ayres III
Spencer Ayres Cropper